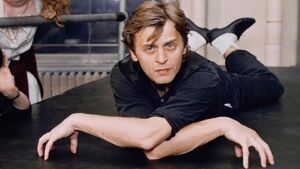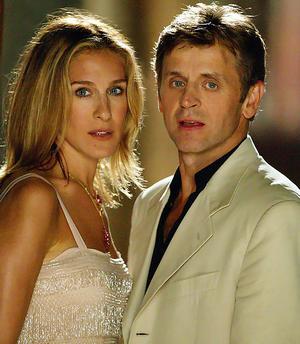 Biography
[
]
Mikhail Nikolayevich Baryshnikov (Russian: Михаи́л Никола́евич Бары́шников, Latvian: Mihails Barišņikovs; born January 27, 1948), nicknamed "Misha" (Russian diminutive of the name "Mikhail"), is a Latvian-born Russian and American dancer, choreographer, and actor. Born 1948 in Riga, Latvia, Mikhail Baryshnikov is considered one of the greatest dancers of our time.
After commencing a spectacular career with the Kirov Ballet in Leningrad, he came to the West in 1974, settling in New York City as principal dancer with American Ballet Theatre (ABT). In 1978 he joined New York City Ballet, where he worked with George Balanchine and Jerome Robbins. A year later he was appointed artistic director of ABT where, for the next decade, he introduced a new generation of dancers and choreographers. From 1990-2002, Mr. Baryshnikov was director and dancer of the White Oak Dance Project, which he and choreographer Mark Morris co-founded to expand the repertoire and visibility of American modern dance.
He is often cited alongside Vaslav Nijinsky, Rudolf Nureyev, and Vladimir Vasiliev as one of the greatest male ballet dancers in history.
On Sex and the City he portrayed Aleksandr Petrovsky.