Welcome to the
Sex & The City Wiki
The website about the Sex and the City franchise, the CW series, The Carrie Diaries, and the HBO revival series, And Just Like That....
IMPORTANT NOTICE: Please respect all views and all perspectives. This wikia is meant for a better understanding of the show, and for a strong, friendly community. Hateful or vulgar posts against someone or something can and will be removed by the Admins. Thank you for reading this notice; please spread the word, and keep it nice. This Wikia contrains major spoilers, either from the show, or book series, or both, they are in no way censored.

CAUTON: This wikia contains spoilers from the Sex and the City series and the revivial series, And Just Like That....


Sex and the City was an American cable television series. The original run of the show was broadcast on HBO from 1998 until 2004, for a total of ninety four episodes. Set in New York City, the show focused on four white American women, three in their mid-thirties and one in her forties. The quirky series had multiple continuing story lines and tackled socially relevant issues such as sexually transmitted diseases, safe sex, and promiscuity. It specifically examined the lives of big-city professional women in the late 1990s/early 2000s and how changing roles and expectations for women affected the characters.
Read more...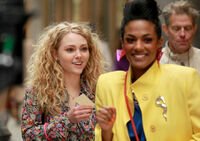 The Carrie Diaries
was a television show from the CW. It is a prequel to
Sex and the City
, showing
Carrie Bradshaw
in the 1980's, at the age of sixteen. The young
Carrie Bradshaw
was played by
AnnaSophia Robb
. Along with
Carrie Bradshaw
learning about love, sex and life, she is also coping with the death of her mother.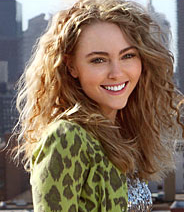 Carrie Bradshaw
is the lead character of
The Carrie Diaries
played by actress
AnnaSophia Robb
in the new pilot, and
Sarah Jessica Parker
in the original TV series,
Sex and the City
. She is a semi-autobiographical character created by
Candace Bushnell
, who published the book
Sex and the City
, based on her own columns in the New York Observer.
Read more...