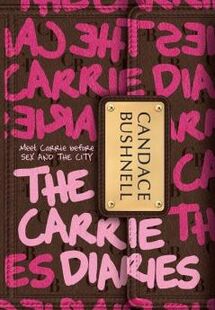 The Carrie Diaries premiered last night to a relatively low number of viewers, but what did you think of the pilot? As a much talked about prequel to the iconic Sex and the City, The Carrie Diaries had a lot to live up to, but we have to say that the premiere was actually not that bad!
AnnaSophia Robb makes a pretty good young Carrie Bradshaw, and her relationships with her family, friends, and her crush Sebastian Kydd actually had us interested! Sebastian might have also made us swoon just a bit...but only a little. For those of you that might have missed the premiere, here is a small recap:
We start the show learning that Carrie's mother had died just months ago from cancer.
Carrie's sister is a bit of a kleptomaniac and a problem child. She smokes, drinks, and even steals their mother's bag from her own sister!
When Carrie finds the bag, it has been ruined by a broken bottle of nail polish, but she uses the good old fashion sense that we see so much of in Sex and the City to fix it up! Her new and improved bag then gets her noticed by a stylist for a popular magazine in Manhattan!
In the pilot, Carrie gets her first taste of NYC by partying with her new friends who think that she's much older than she actually is. The partying happens AFTER she helps her new friend shoplift a dress (uh oh)! Hopefully this partying doesn't go down the wrong path in future episodes!
Carrie and Sebastian clearly have something going on, but she lets her archenemy Donna have him for the night. He ends up coming back to Carrie the next day so it seems that playing hard to get paid off!
Carrie's friends have their own drama: Mouse ost her virginity to a guy over the summer who now isn't calling her back, Carrie's only male friend has a girlfriend but seems to be doubting his sexuality, and then the girlfriend is apparently in a relationship with a cop (despite only being in high school)!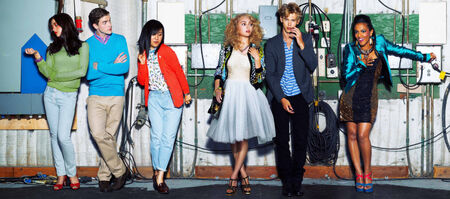 A lot of interesting things were set up in the pilot, and, while it seems pretty much geared towards teenagers, the show might not be that bad as long as it can differentiate itself from SATC!